The CARE (Career and Resource Exchange) committee will be hosting a speaker from Long Island Cares on Thursday, February 14, 2019 at the Suffolk County Library System in Bellport.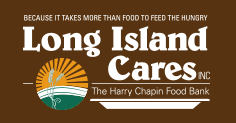 Lisa Owens will be discussing the services provided by Long Island Cares. Long Island Cares brings together all available resources for the benefit of the hungry and food insecure on Long Island and provides for the humanitarian needs of the community. Their goals are to improve food security for families, sponsor programs that help families achieve self-sufficiency, and educate the general public about the causes and consequences of hunger on Long Island.
Please join us for coffee at 2:00 pm and the presentation at 2:30 pm.
Please RSVP to Nicole Berroyer at nicole@connetquotlibrary.org
Professional development hours will be awarded.
CARE is a committee of RASD (Reference and Adult Services Division), a division of SCLA.