Join us for one, two or all three of the hands-on workshops to learn about new & improved screen responsive websites for several FREE consumer health resources.
In partnership with Health Science Librarians at Stony Brook University and the RASD Health Concerns Committee, the following three training workshops have been scheduled to provide instruction on consumer health resources for public librarians in Suffolk County and public library school students. Funding for the workshops was awarded through the Health Information Awareness Award by the National Library of Medicine (NLM), National Institutes of Health (NIH).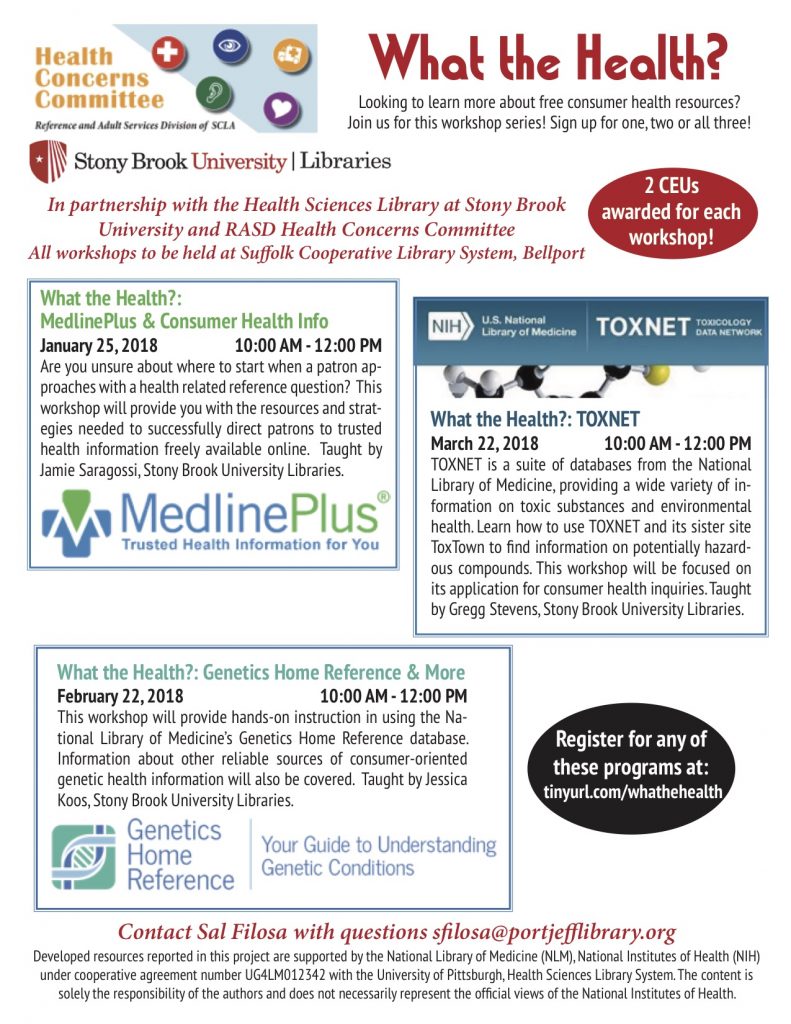 2 CEUs will be awarded per workshop. 
Sessions will take place in the Training Room at SCLS on desktops and iPads so you can become familiar with the mobile/tablet look of these websites.